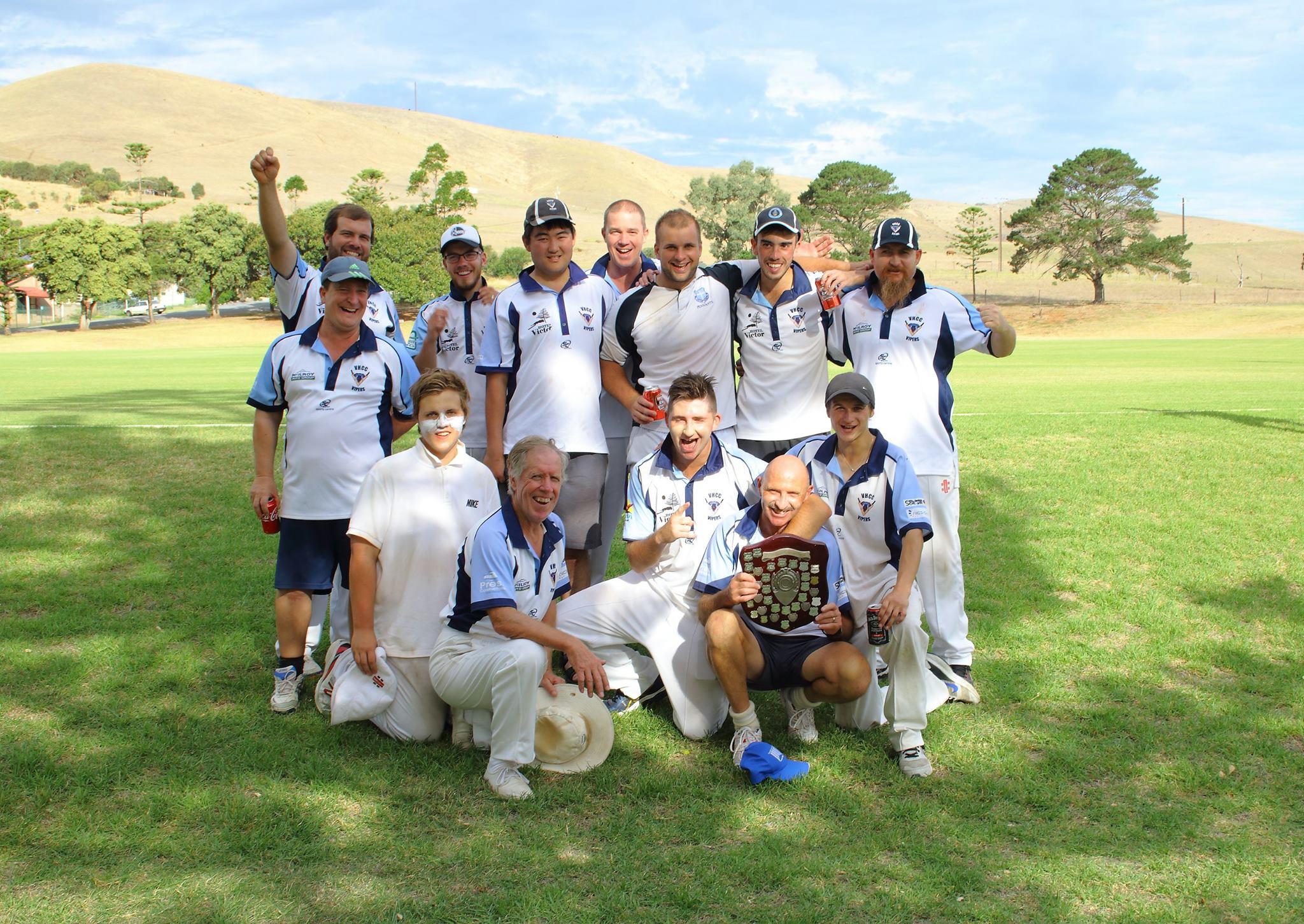 Victor Harbor Cricket Club
Est. 1867
The Victor Harbor Cricket Club is one of the oldest clubs on the Fleurieu Peninsula with a rich and proud history spanning more than 150 years. We provide a welcoming environment for players of all ages and skill levels.
We currently field multiple senior and junior sides in the Great Southern Cricket Association.
Senior A Grade
Senior C1 Grade
Senior T20 (A&EHCA and GSCA)
Junior Colts (Under 14)
Under 12s
In addition to competitive sides, we also run a Woolworths Cricket Blast program for kids getting in to cricket for the first time.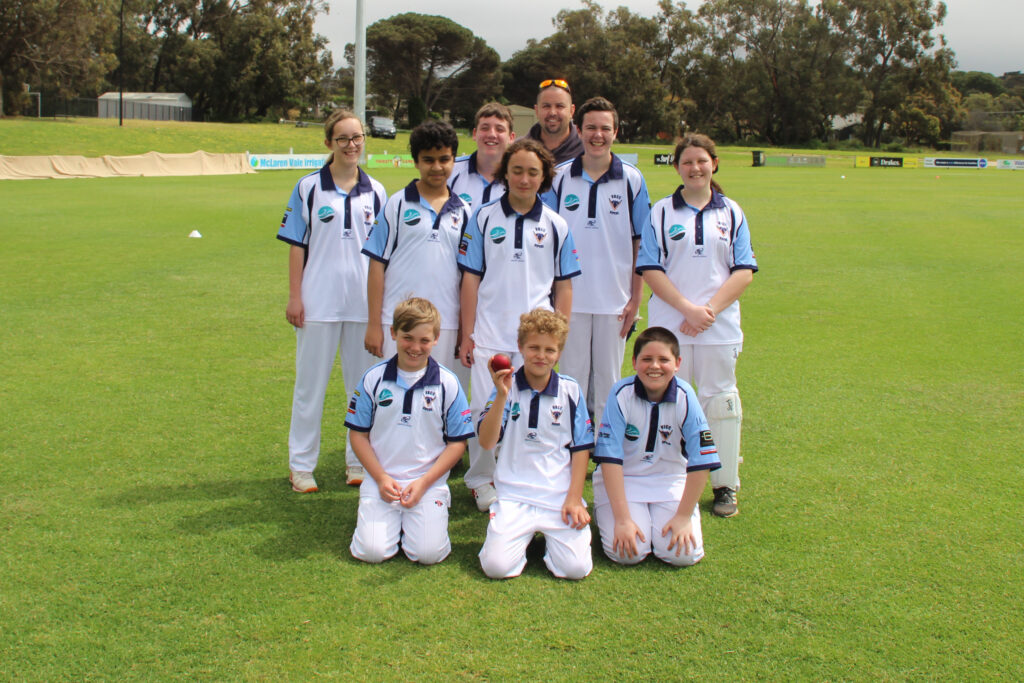 Upcoming Events
Monday
Tuesday
Wednesday
Thursday
Friday
Saturday
Sunday

4:00 pm

– 6:00 pm

Under 12s Training

4:00 pm – 6:00 pm

Victor Harbor Cricket Club, George Main Rd, Victor Harbor SA 5211, Australia

4:00 pm

– 6:00 pm

Junior Colts Training

4:00 pm – 6:00 pm

Victor Harbor Cricket Club, George Main Rd, Victor Harbor SA 5211, Australia

4:30 pm

– 6:30 pm

Senior Training

4:30 pm – 6:30 pm

Victor Harbor Cricket Club, George Main Rd, Victor Harbor SA 5211, Australia

5:00 pm

– 8:00 pm

Senior T20 v Encounter Bay

5:00 pm – 8:00 pm

Senior T20 v Encounter Bay

Victor Harbor Cricket Club, George Main Rd, Victor Harbor SA 5211, Australia

5:00 pm

– 7:00 pm

Under 12s Blue v Encounter Bay

5:00 pm – 7:00 pm

Under 12s Blue v Encounter Bay

Encounter Bay Football Club, 16 Armstrong Rd, Victor Harbor SA 5211, Australia

5:00 pm

– 7:00 pm

Under 12s White v Goolwa

5:00 pm – 7:00 pm

Victor Harbor Cricket Club, George Main Rd, Victor Harbor SA 5211, Australia

8:45 am

– 11:30 am

Junior Colts v Port Elliot Red [Day 2]

8:45 am – 11:30 am

Junior Colts v Port Elliot Red [Day 2]

Victor Harbor Cricket Club, George Main Rd, Victor Harbor SA 5211, Australia

1:00 pm

– 7:00 pm

A Grade v McLaren Districts [Day 2]

1:00 pm – 7:00 pm

A Grade v McLaren Districts [Day 2]

McLaren Flat Recreation Ground, 41-47 Main Rd, McLaren Flat SA 5171, Australia

1:00 pm

– 7:00 pm

C1 Grade v Willunga

1:00 pm – 7:00 pm

Victor Harbor Cricket Club, George Main Rd, Victor Harbor SA 5211, Australia

4:00 pm

– 6:00 pm

Under 12s Training

4:00 pm – 6:00 pm

Victor Harbor Cricket Club, George Main Rd, Victor Harbor SA 5211, Australia

4:00 pm

– 6:00 pm

Junior Colts Training

4:00 pm – 6:00 pm

Victor Harbor Cricket Club, George Main Rd, Victor Harbor SA 5211, Australia

4:30 pm

– 6:30 pm

Senior Training

4:30 pm – 6:30 pm

Victor Harbor Cricket Club, George Main Rd, Victor Harbor SA 5211, Australia

5:00 pm

– 8:00 pm

Senior T20 v Strathalbyn

5:00 pm – 8:00 pm

Strathalbyn Cricket Club, 10 Ashbourne Rd, Strathalbyn SA 5255, Australia

1:00 pm

– 7:00 pm

A Grade v Willunga

1:00 pm – 7:00 pm

Victor Harbor Cricket Club, George Main Rd, Victor Harbor SA 5211, Australia

1:00 pm

– 7:00 pm

C1 Grade v Yankalilla

1:00 pm – 7:00 pm

Yankallila Hockey Club, Yankalilla SA 5203, Australia

6:00 pm

– 9:00 pm

Christmas Party

6:00 pm – 9:00 pm

Victor Harbor Cricket Club, George Main Rd, Victor Harbor SA 5211, Australia

11:30 am

– 1:00 pm

Strike Force Laser Tag

11:30 am – 1:00 pm

Victor Harbor Cricket Club, George Main Rd, Victor Harbor SA 5211, Australia